Albia Golf & Country Club

Contact:

Country Club Lane




Albia, IA 52531

Phone:

(641) 932-5002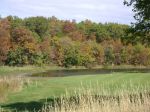 The 9-hole "Albia" course at the Albia Country Club facility in Albia, Iowa features 3,230 yards of golf from the longest tees for a par of 36 . The course rating is 35.0 and it has a slope rating of 118. Albia golf course opened in 1920. Jim Campbell manages the course as the General Manager.
Honey Creek Resort

Contact:

12633 Resort Drive




Moravia, IA 52571

Phone:

877-677-3344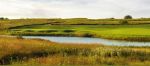 Located on Rathbun Lake in south-central Iowa, Honey Creek Resort is nestled in a beautiful natural setting. Enjoy activities such as golf, boating, fishing, our indoor water park, hiking and much more.
Indian Hills Inn and RV Park

Contact:

Peter Greiner




100 Hwy 34 East




Albia, IA 52531

Phone:

641-932-7181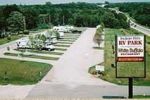 Albia and Monroe County's finest choice for upscale lodging. The Indian Hills Inn is a full service property, offering rooms with both drive to the door convenience, or with the security guest want with spacious inside hallways. There is something for everyone to enjoy, from gathering with the family around our indoor pool to relaxing in the White Buffalo lounge with pizza. All of our rooms are modern, tasteful and impeccably clean.
Miami Park

Contact:

CJ Hughes




1270 635th Avenue




Lovilia, IA 50150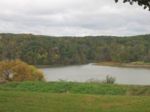 Lake Miami is a 135 acre, man-made lake located 5 miles east of Lovilia on an 879 acre park. Lake Miami was constructed in 1967. The lake is governed by the Monroe County Conservation Board.

Lake Miami offers full service facilities for camping. Lake Miami also offers picnic areas, fishing, hunting, hiking, and outdoor recreations, as well as cabin rentals.
Monroe County Aquatic Center

Contact:

JoAnn McDonald




700 North 3rd Street




Albia, IA 52531

Phone:

641-932-7159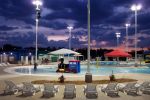 Monroe County Aquatic Center

The Monroe County Aquatic Center is the culmination of six years of hard work by the citizens of Monroe County, Monroe County Aquatic Center Steering Committee, Albia Parks Commission, Monroe County Board of Supervisors, and the City of Albia, not to mention the children of this community who got the ball rolling collecting pop cans.

The facility includes; heated water, zero depth area, two water slides, 8 different water activity units, train slide for young children, spacious sundeck with 70+ deck chairs and sunshades, six regulation lap lanes, one and three meter diving boards, affordable concessions and bathhouse with family changing room.

The facility first opened June 2nd, 2006.
Monroe County Historical Museum

Contact:

114 A Avenue East




Albia, IA 52531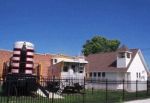 Visit our wonderful museum filled with artifacts from 19th century homes, farms, and mines.
The MCHS Museum includes a coal mining exhibit.

Open Saturday and Sunday 1-4 p.m.
Special arrangements for tour buses